BRYCE DOT VC: Tree Rings and the Timehop App →
brycedotvc: If you haven't downloaded the new Timehop app, stop reading and go do that right now. I've been fortunate to have had the app on my homescreen for a while now. It's been a treat to watch it evolve from something raw and clunky to the beautiful piece of software it is today. I've always… Love this
Our latest investment, Timehop - a social time...
bijan: I'm really excited about our latest investment - Timehop. The company announced the investment earlier today.  I'm completely addicted to my daily emails from the service. And the founders Jonathan and Benny have some exciting things in the works. My colleague Andrew Parker wrote about our thinking behind this new investment. Give it a read and then go sign up for Timehop. Love to hear...
"Nicole Thomas, 23, an art director from Brooklyn, said she nearly cried when..."
– Timehop, a New Online Service, Tells You What You Were Doing a Year Ago - NYTimes.com I love Timehop (via bijan)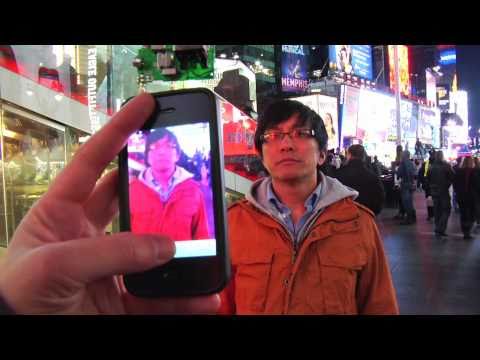 bdotdub asked: Who is your favorite cofounder?
An awesome airbnb listing →
tumblrbot asked: WHERE WOULD YOU MOST LIKE TO VISIT ON YOUR PLANET?
"Yelp is too much of a me-too product in a crowded category for a start-up -..."
– An article from 2004 announcing the launch of Yelp.  It's rarely mentioned, but Yelp started as a local Q+A site
6 tags
A Christmas Present For The Rest Of Us! →
Simply visit a Chinese restaurant on Christmas and your check-in will unlock a bit of magic!  I don't want to give away too much but let's just say that it will involve a small monetary gift, the company of other Jews, and Mariah Carey. It's gonna make you smile and cheer up your Christmas.
"TYLER KORD may be the Willy Wonka of submarine sandwiches."
– $25 and Under - 10 Distinct Sub Sandwiches at No. 7 in Manhattan - Review - NYTimes.com
Awkwardly tall dude needs bike
Found this hilarious craigslist post: i'm awkwardly/inconveniently tall (and skinny, but that's irrelevant). i'm terminally lanky, all limb; a tattooed jack the pumpkin king. (6'4".) in addition to bumping my head on doorways, being unforgiven by compact cars, and regularly looking comical dancing with most women it's made my search for an (affordable and...
hmm
still finding this tumbling thing kind of disorienting.
"Home is where the heart is."
today
I rode the subway.